I forgot to mention that FIAT also imported and sold the line of Lancia Sports cars. Here is a test drive of
a factory homologated Lancia Stratos filmed in an older episode of Top Gear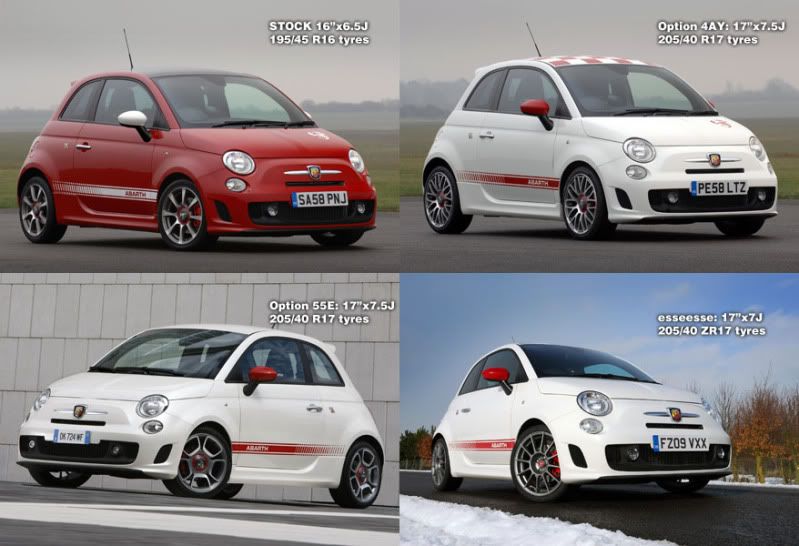 As a former employee of Fiat Motors of North America I worked for them from 1977 to 1981 at their headquarters location at 155 Chestnut Ridge Road in Montvale, New Jersey. I worked in their sales and marketing departments and in their Technical Warranty Claims department. I was fresh out of college and it was a dream job for me as I loved sports cars and I got to drive a lot of their company cars including Fiat Bravas Stradas, The X-19 and even the Fiat 124 Spyder Turbo. If not for the rust, emission horsepower robbing emission control systems, quality control issues, they would have survived the US market as their cars were fun to drive, good on gas and had style, panache and flair sorely lacking from most small US built cars like the Ford Pinto and the Chevy Vega. Most could be ordered with standard 5 speed transmissions. Another side benefit from working there was that I got to travel and set up dealer and trade shows across the country on a company expense account. Also got a chance to learn some conversational Italian.
I also remember watching a test mule Fiat Spyder 124 Convertible (Candy Apple Red with Beige Leather Interior with an experimental Windblown Systems Turbocharger installed blowing up in front of my eyes as it left the parking lot for the Car And Driver editorial offices in New York. The smell of molten magnesium and plastic is burned indelibly into my memory. From that point on, I have always made it a point to buy a turbocharged car with a water cooled turbo and intercooler with synthetic Mobil One oil to boot.
Dick Recchia, the Chrysler whiz kid was recruited to run the company when I was there. Karl Ludvigsen ran the Corporate Legal and Public relations division. Ernie Quin ran logistics. Frank Donovan was the Italian speaking CFO, John Spiech was the National Sales Manager, Dave Hunter was the original Advertising and Marketing Manager and later Dudley Coan ran Advertising, and former Range Rover PR Manager Charley Hughes was the director of Advertising and Marketing. Bill Baker, former PR Manager at Volvo was hired as the PR Director and worked for Karl Ludvigsen. Tony Ciminera was the Dealer Relations Manager. Harry Bargholz was the HR manager, and Ruben "Ben" Bustos was the corporate accountant who kept the entire FIAT management team on their toes by tracking budgets and spending.
FIAT had a few advertising and marketing agencies on retainer to help them establish the brand and assist the dealers in the US. national TV and Print advertising was handled by Benton and Bowles and Alan Goltz was the Account Manager assigned to the account. Hank Forssberg Advertising, based in Hackensack NJ handles the regional and local dealer advertisements. They also came up with numerous collateral pieces and point of sale items for dealers. Stanley Heath was the account rep and Jack Bloom was the Art Director. Visual Services Inc. also handles a lot of the dealer collateral and point of sale training kits and they wee based out of Detroit. Most mid-to upper level managers got a Fiat or Lancia company car to drive as a corporate Perk. The Agency managers also got to drive a company car.
There were quite a few other very nice people working at the Fiat Corporate Headquarters, Joann Zampino, Rhona Robertson, Steve Connolly, Kathy Jones, Tony Civitano, Mario Bommarito, Ernie Quin, Bernie Silveria, Bill Rude, Gary Rodrigues, Cathy Rivard, Cecilia Gaglia, Tom Ventrice, Eric Vogel, Rich Fox and John Spiech, who was the National Sales Manager, and later went on to head up Ferrari North America as President, and was the CEO of Lotus Performance Cars in the 1980s.
Kelly Blue Book Review of the New Fiat 500
I have been reading with great interest how FIAT has now purchased a large chunk of Chrysler and they are starting to import their Fiat 500 series of mini automobiles. They are also bringing high-efficiency engine technology to Chrysler so that they can raise fuel economy across the board of their corporate fleet of car and truck products. I wish FIAT and Chrysler the best of luck. Its interesting to see how much has changed over the years and how FIAT has emerged as a leader in small car technology. It will be very interesting to see how this all pans out and if we get more affordable and exciting sports cars brought over from Italy as a result of these new changes, then we can all benefit form these new developments. My hope is that the dealer organization is chosen carefully and that they provide a robust enough infrastructure to ensure customer satisfaction at the highest levels as the bar for customer sat has been raised so many times by the Japanese and German car manufacturers. Just my 02 cents and armchair observations.
Here's a link to a recent New York Times Article (Published on Sept. 2, 2011) that reports on Fiat's progress with the 500 launch and the early dealer sales success and challenges they are facing in the US.
It also reports that the Abarth sport version and the electric version of the Fiat 500 are being readied for shipment to the US in the near future.
Fabrica Italiana Automobili di Torina or FIAT